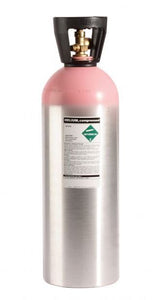 Helium Tank Rental (25 Balloons)
Regular price
$60.00
$0.00
Unit price
per
How many balloons can this tank inflate?
The Small Helium Tank can inflate: 
25 x 11" Latex Balloons 
Quantity indicated is approximate. Number of balloons inflated is determined by the user as we have no control over how big you inflate your balloons or the quality of balloons you are using (breakage is common with inferior quality balloons).
Price includes up to 3 days of rental
If you are unable to return the helium tank within 3 days after pick up, a late fee of $10 per day will be applied. It will be charged to the credit card provided at the time of rental.
Helpful Tips
When inflating balloons, please remember to inflate untreated balloons on the day of the event. Because untreated balloons will only look good on the day of the event. Left overnight, they will decrease in size and will most likely not float properly the next day unless they were treated with Hi-Float.
Inflate your own balloons for those special events by renting a helium tank from us!
We have different sizes available to suit your event. Our helium supplier provides us with the very best and purest helium (100% pure helium) for our helium tanks. Other companies may use a mixture of other gases to dilute the helium (up to 23% in additives). Using pure helium means that your balloons will stay afloat longer.
Safety Warning
Do not allow anyone to inhale helium gas for any reason.

 

Inhaling helium gas is highly dangerous and may cause death with any type of use.
Do not allow anyone to breathe helium from filled balloons.
Do not open the cylinder valve before attaching a balloon regulator on the cylinder valve.
Do not allow children or any unauthorized people to handle tank cylinders or use balloon filling equipment at any time.
Never leave a helium tank cylinder unattended in a public area.

If you have a faulty balloon regulator, a damaged cylinder, or the valve fitting is damaged, leaking or malfunctioning - 

discontinue use immediately

.

Advise our staff when returning the helium tank cylinder that there is damage so we can ensure repairs are made immediately.
Ensure the helium tank cylinder is not dropped, tipped over, dragged on the ground or rolled on its side. Safety first at all times.
---